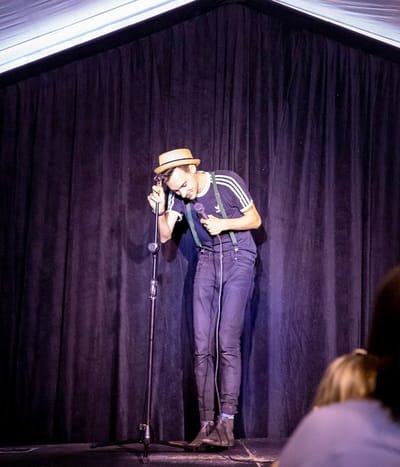 London's Andrew Silverwood is an internationally touring, critically acclaimed, award winning stand up comedian, Circus and Burlesque MC, actor and more.
His ten year career has seen him perform to hundreds of thousands of people across the UK, EU and Australia.
If you think he looks familiar, you've probably seen him:
As a stand up comedian in clubs around the UK, EU and Aus like Oasis Comedy Club, The Laugh Resort, Hot Water Comedy Club, Laughing Horse, Laugh Train Home and more.
At Fringe Festivals in Edinburgh, Adelaide, Perth, Newcastle, North Devon, London, Stockholm, Prague and Gothenburg.
As the MC for the multiple award winning rock circus, 80s Mixtape
As the warm up act for the Adults Only Magic Show at the Adelaide Fringe.